2019 – 2020 SEASON
Our 38th season will be an exciting one. We will be performing pieces from Leonard Bernstein, Morten Lauridsen, James Stephenson, and John Williams/Donald Hunsberger(Star Wars Trilogy), among many others. Don't miss the Fire and Ice concert with the Boston Brass!
Please join us at the King Center, the Lakewood Cultural Center, Littleton United Methodist Church, and St. Andrew United Methodist Church in performances throughout the season.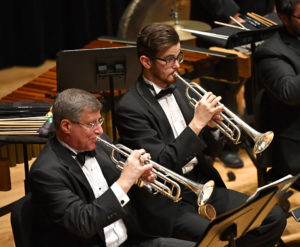 Join us for

American Landscapes

Sunday, November 17, 2019. Click HERE for more information and to purchase tickets.
Colorado Gives Day, December 10, 2019.
Community First Foundation and FirstBank are presenting Colorado Gives Day on Tuesday, December 10, 2019. This annual statewide movement celebrates and increases philanthropy in Colorado through online giving. The $1 Million Incentive Fund created by the partners is one of the largest giving-day incentive funds in the country, and provides additional benefits to CWE when you donate here. Click HERE to donate. Thank you for your support!
CWE Conductor, Dr. David Kish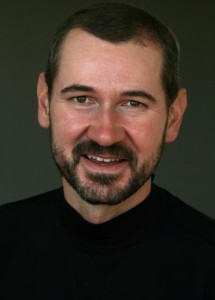 A native of Hershey, Pennsylvania, David Kish was appointed Conductor and Musical Director of the Colorado Wind Ensemble in 2015.
The Colorado Wind Ensemble is metro Denver's urban wind symphony, featuring the versatile and sumptuous sounds of 45 woodwinds, brass, and percussion. The CWE performs all around the region, playing everything from classics by Holst and Grainger to current contemporary sounds of Schwantner and Corigliano. Formal season concerts, chamber music, summer band in the park, collaborations with other artists, and educational outreach with students are critical components of our vision. Our mission is to present exceptional live performances of the various genres of music for woodwinds, brass, and percussion to audiences and students. We hope you will join us!
Save
Save